The CE Shop
The Ann Arbor Area Board of REALTORS® has partnered with The CE Shop to provide continuing education in an easy to use online format. Visit the CE Shop
The CE Shop also has salesperson pre-licensing courses online here.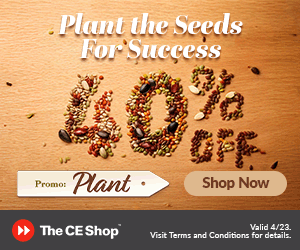 Career WebSchool:
Classes in Sales Pre-License, Broker Pre-License, Continuing Education, Appraisal, Home Inspection, and Mortgage Pre-License and Exam Prep
The Ann Arbor Area Board of REALTORS® has partnered with Career WebSchool to offer courses in multiple disciplines in an online format.
Career WebSchool offers Thompson CompuTaught courses. CompuTaught designs and develops courses for delivery on the computer and are the first courses approved for real estate licensing in any state.
Real Estate Courses
Real Estate Continuing Education courses...
Appraisal Courses
Continuing Education courses...
Home Inspection Courses